Patcoom Pty Ltd Medical Transcription Service is a service designed and customised to meet and provide physicians/medical professionals with reliable individual and affordable medical transcription services with a focus on quality and excellent service. We have the ability to transcribe dictation through digital recordings cassette tapes (micro or mini tapes or standard). Our goal is to provide high quality documentation in a timely manner.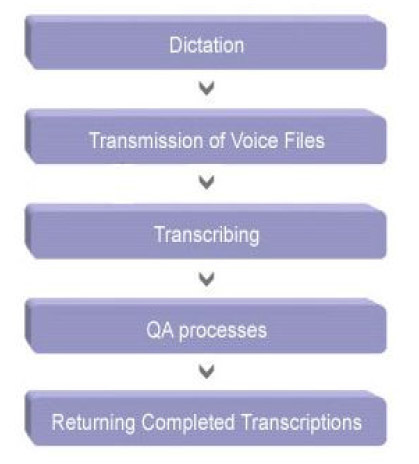 Whether you are a hospital, large medical clinic or an individual practitioner, we can provide medical transcription services to you with the flexibility that you need and deserve. As Outsourcing medical typing is both cost effective and flexible we offer from transcription of complex medico-legal reports and medical conferences to straight dictation, our typists provide support to medical firms across Australia and internationally. For smaller practices we often type the entire workload, freeing up office staff to manage patients, bookings and higher value work.
Medical transcription is a specialist business and requires experienced and knowledgeable outsourcing partners who understand the industry needs. Patcoom Pty Ltd, through its broad range of clients, offers solutions and services to value add to existing setup.
---
Services
Transcription using -Vast medical terminology
Data returned in hard copy or via email
Fast turnaround

Accurate
Transcription
Confidentiality
Guaranteed
Copy typing

Digital system recommended
Benefits
No employee benefits to pay
No recruiting, hiring or training
Expense - No vacation time to pay
No sick leave to pay
No setup fees
1-12 hour turnaround (unless otherwise specified)
No charge pick-up and delivery (where applicable)
Reasonable and competitive rates
Qualified personnel